From Vision to Reality
Matsuura led the world in 2002 in the commercialization of the "Hybrid Metal 3D Printer".
Since then, our technological and competitive strengths have been enhanced significantly through version upgrades.
In 2016, the LUMEX Avance-60 was introduced to meet the demands for large-size parts and high-speed operation.
In 2017, the technologies introduces for the LUMEX Avance-60 have been applied to the LUMEX Avance-25,
further enhancing our competitive strength.
The highly advanced fusion of laser thechnology and
high-precision cutting technology enable revolutionary manufacturing.
Revolution in Metal Processing
Metal laser sintering using a laser beam to melt powder and high-speed high-precision machining using end mills. Thease processes are repeated to produce the designed shape in one process on a single machine.
Matsuura's hybrid techinologies achie machining accuracy and surface finish comparable to machining centers, surpassing the capabillity of conventional metal 3D printers.
High-Speed Operation
The build speed is greatly increased by employing high-output laser, optimized galvano control / sintering conditions, improved powder distribution, etc. The latest specifications produce a maximum build speed of 16 cc/h* with 500 W laser; 35 cc/h* with 1 kW laser.
The milling time is also greatly reduced throuh pre-milling powder suction and optimal path creation with the LUMEX CAM software. The reduction of processing time is achived in both sintering and milling phases.
*this is the redult with MatsuuraMaraging Ⅱ. The actual performance may vary depending on the metal powder material, part shape and size.
Redefining the Manufacturing Processes
The LUMEX series manufactures parts at near net shape, 3D objects with complex interior structures and creates components with hollows, 3D meshes and free-form surfaces. In addition, deep ribs, impossibe to machine with machining centers, can be produced without using EDMs.
This advanced technology is gaining attention not only in the die and mold industry but also in the aircraft and medical industries.
Hybrid AM manufacture with metal laser procecssing
and high-speed milling.
The LUMEX series repeats metal laser processing and high-speed, high-precision milling to form metal powder into shapes and makes deep ribs in a single process without EDMs. Dimensional accuracy and comparable to machining centers is achieved.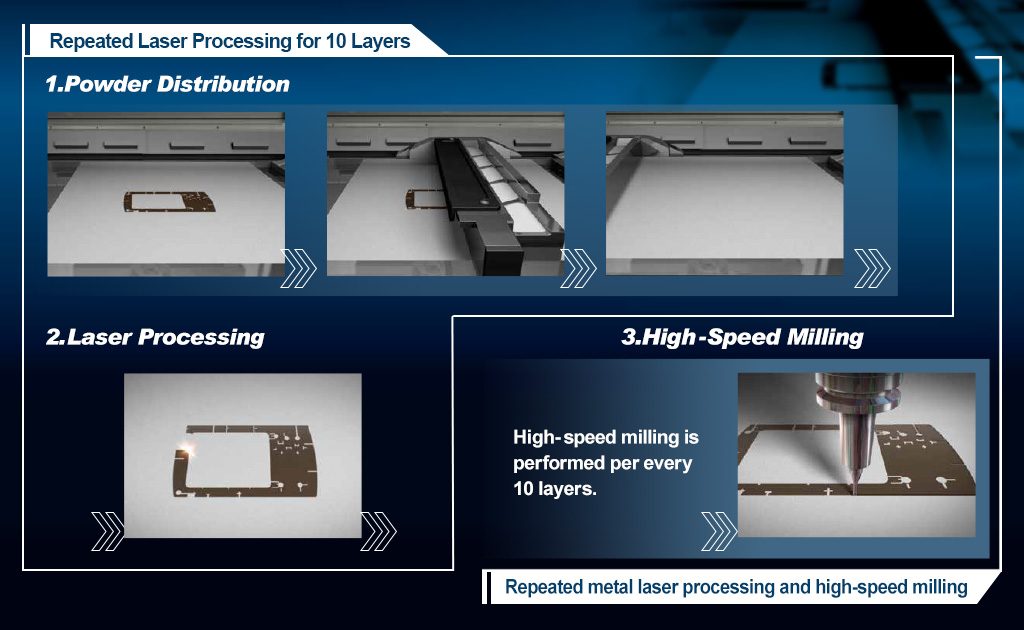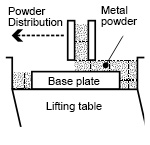 1.Powder Distribution
Metal powder is distributed spread out* on the base plate installed on the table.
With Matsuura Maraging Ⅱ
* 0.05-mm thick for 500W laser
* 0.1-mm thick for 1kW laser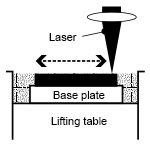 2.Laser Processing
Laser processing solidifies the powder layer on the processing table. When processing is finished, the processing table is lowered and metal powder for the next layer is distributed by the distribution unit. The laser then irradiates this powder to complete the next layer. The processes 1 and 2 are repeated 10 times and then milling starts.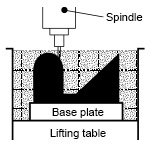 3.Milling
The outer surface of the built part is precision finished at a high speed with a ball endmill. Milling is performed when not after all layers have been completed but during build, after each preset number of layers. This hybrid, layer build process enables manufacture of parts with complicated internal structures.
What'is Hybrid Metal Laser Sintering & Milling Machine?
Mold Making
Manufacturing highly advanced molds in a single process.
Parts Products
Internal lattice structures never before possible can be realized.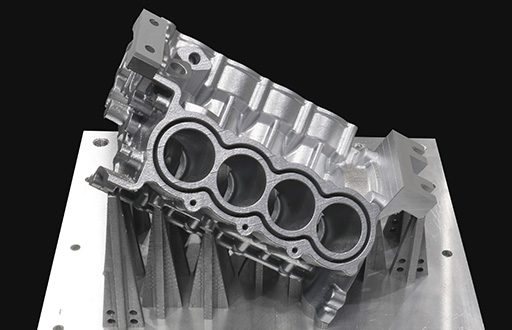 Other Sample Work
Supporting Metals
Type
Materials(work)
LUMEX
Avance-25
Avance-60
Steel
Matsuura Maraging Ⅱ
○
○
Matsuura Hard Maraging
○
-
Matsuura Maraging Cobalt Free
○
-
Stainless
Matsuura Stainless 316L
○
-
Matsuura Stainless 630
○
-
Cobalt Chrome
Matsuura Cobalt Chrome
○
-
Nickel Alloy
Matsuura Nickel Alloy 718
○
-
Alminum
Matsuura Alminum Si10Mg
○
○
*When using alninum powders, contact Matsuura for the information about the conditions of use in advance.
*Orders in 10 kg units
*Machine specifications are subject to change without prior notice.
*Materials other than those specified cannot be used.Please purchase materials from Matsuura.
*There may be additional applicable metal powder materials. Contact Matsuura for the latest information.